Problem
When exporting project (Sharing using either Local File, Youtube, Google Drive, Screencast.com etc) the color in the resulting video is faded or incorrect.
Solution
The compression of the file is going to control how large the file ends up when you are exporting, but it can cause issues with the color exporting incorrectly. Changing the compression option used for your output file should help prevent the your exported video from having faded or incorrect color.
Workaround 1
We have found that exporting to MOV using either the ProRes 4444, or the ProRes 422 codec seems to be export the color more accurately then using the h.264 compression option. To export to MOV, go to Share>Local File, choose Export to QuickTime (.MOV) from the drop down for File Format.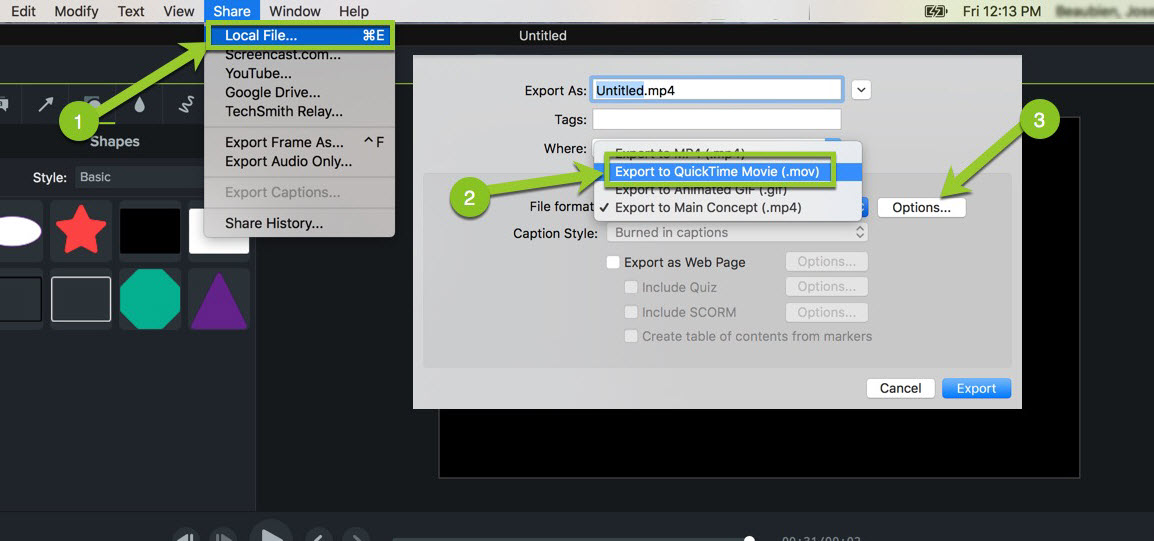 When you select MOV, click on options and set the compression to ProRes 4444 or ProRes 422.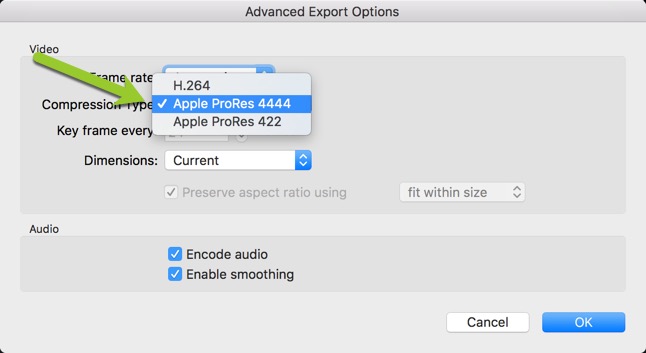 If this workaround does not seem to resolve the problem, please contact support for assistance.