Problem
When exporting a project from Camtasia for Mac 2 or 3 the resulting file has faded or incorrect color. 
Solution
If in Camtasia 3: Choose Share > Local File...
If in Camtasia 2: Choose Share > Advanced Export
Click on the drop down menu for File Format and choose: Export to QuickTime (.MOV)
Click on Options...
Click the Compression Type drop down menu and choose: ProRes 4444 or ProRes 422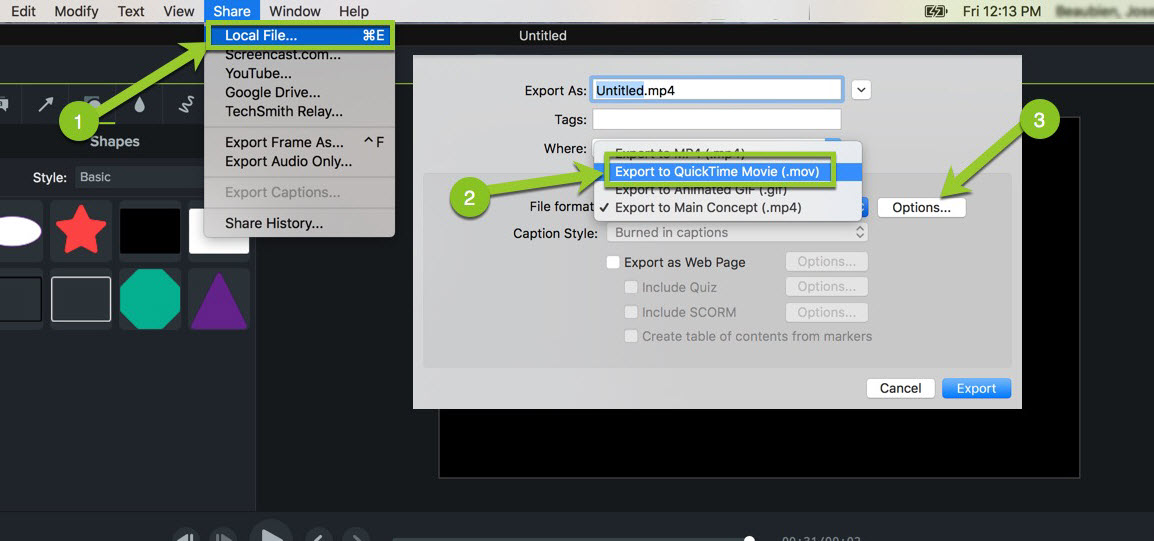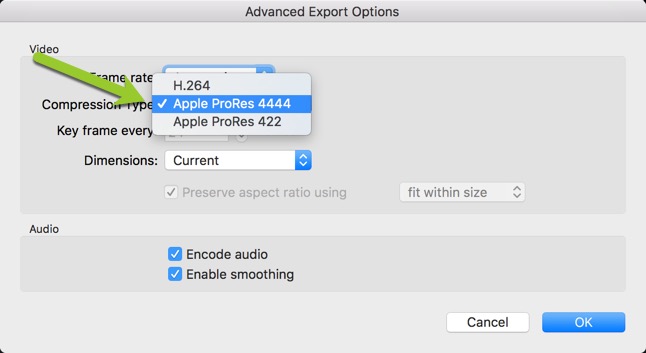 *If this workaround does not seem to resolve the problem, please submit a support ticket here.