Problem
The videos I export look blurry. How do I fix this?
Solution 1
If you are unsure you currently have your video at the correct size, do the following:
Click on the Properties button (in the center right part of the screen) and a side menu should appear on the right.
With your clip in the timeline selected, make sure to set your scale to 100%.
Once that is done, click on Edit> Project Settings and click on the drop down menu and select Fit to Visible to set the canvas dimensions to the correct value of your video dimensions. Hit Apply.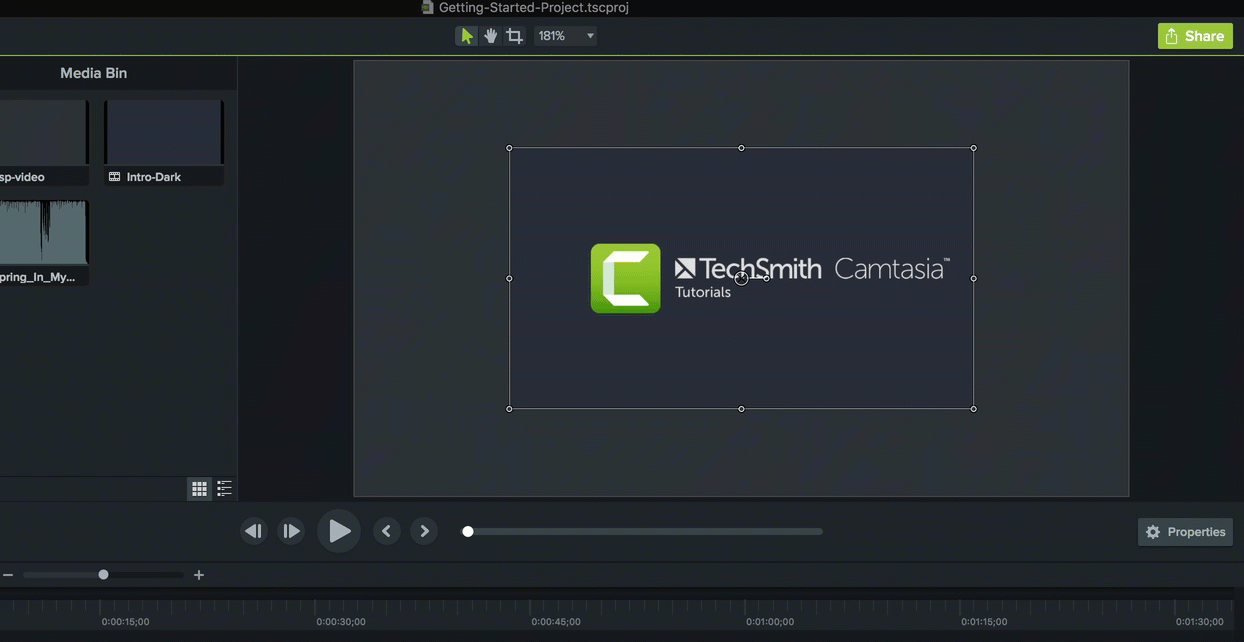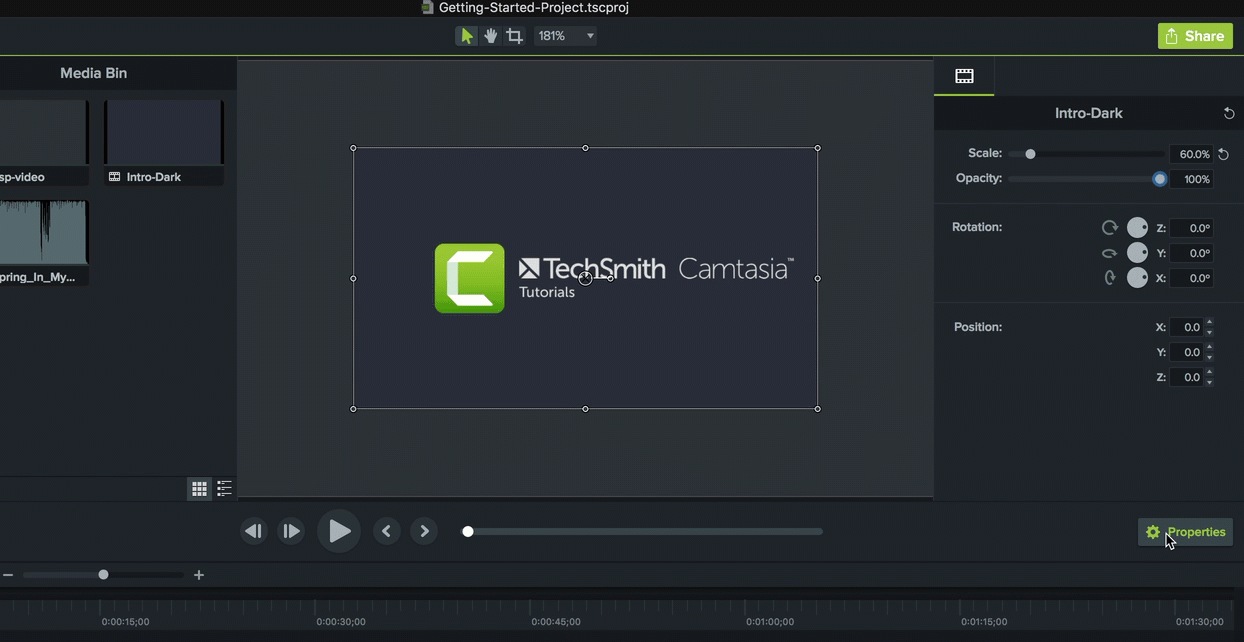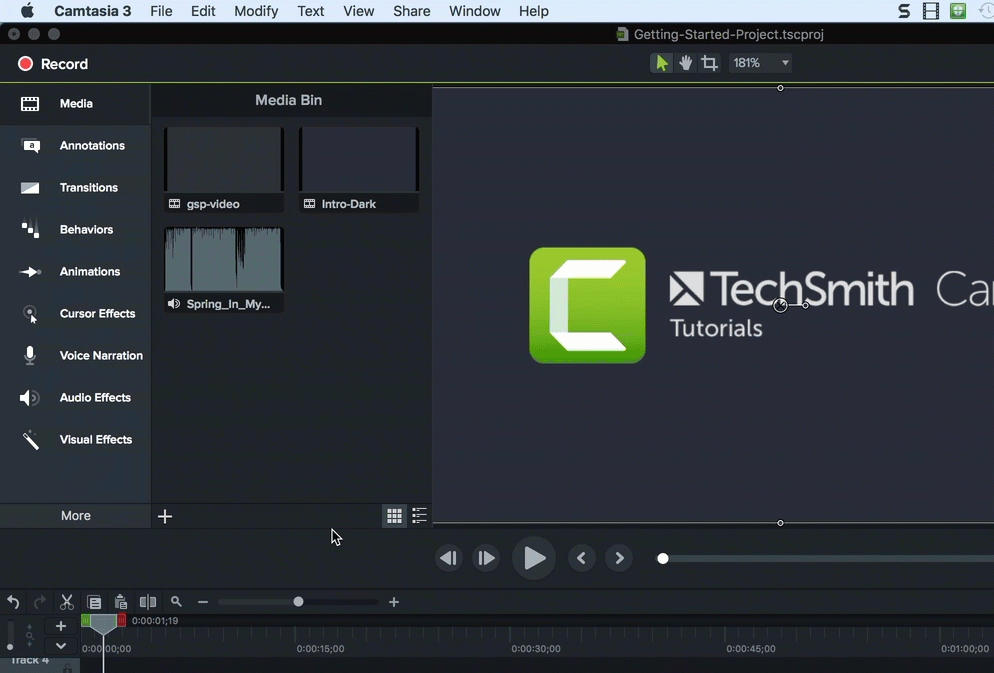 Solution 2
How do I ensure that when I import a video, it is placed in the timeline at the highest possible quality?
Videos that are imported into Camtasia for Mac 3 by default, are constrained to the canvas at the 1080p resolution (1920x1080). This means that if your video is not exactly than 1920x1080, it will be scaled to have 1080 height and your videos width will be scaled proportional to the videos original aspect ratio.
To change this default option, go to the Camtasia 3 tab (found on the ribbon, in the top left), then from that drop down choose Preferences. When the Preferences window is open, select the Canvas tab.
We suggest setting Canvas Dimensions (for both Full Screen Recording and Region Recording) to Original Recording Dimensions, to ensure that you are getting the best possible quality, when you initially import a media into a new project.