Problem
Apple's Sandboxing requirements for their App Store releases has prevented the Snagit on Mac team from implementing our full Scrolling Capture functionality in the App Store version.
As a result, you will not see the yellow scrolling arrows in the App Store version of Snagit: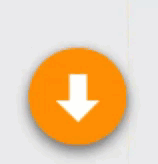 Solution
In order to capture a full webpage, you will need to drag the URL of the page onto the Snagit application. There is a tutorial about this process available here.
Please note that this process is only able to capture standard HTTP pages. Any site that requires a secure login, or that has a static URL for dynamic page content, cannot be captured in this way.