Problem
When sharing to Outlook 2013, a new email message is created but the image is blank.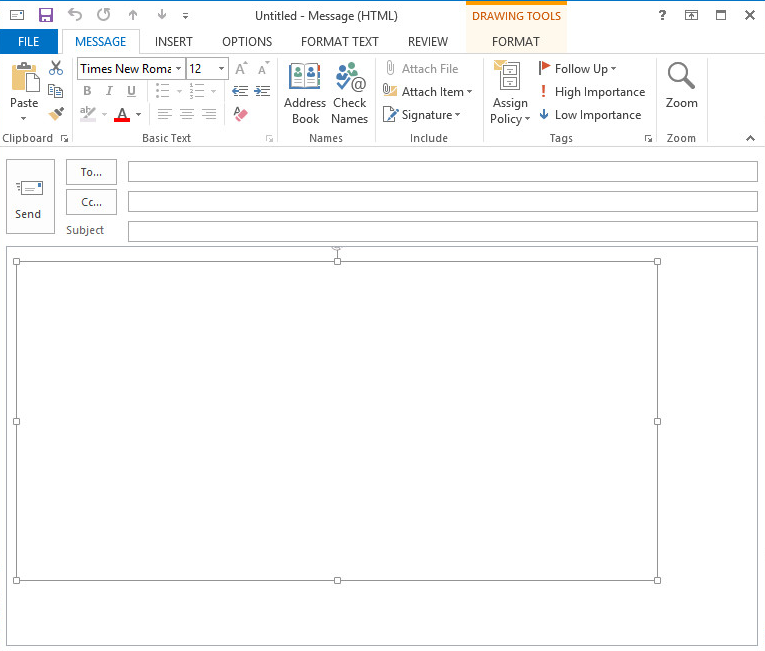 Solution
For end users: 
We recommend contacting your system admin with the information below.  As a work around, use the Clipboard button from the Share tab in the Snagit Editor, and then paste the image into the body of the email.
If you are not in a managed environment, and this behavior is occurring on your personal computer, please submit a support ticket.
For admins:
This behavior can be caused by Group Policy settings, which block the Snagit Editor from sending the image into a new email in Outlook.  Specifically, the Programmatic Access Settings within Group Policy.  If this setting is configured to Automatically Deny, then this behavior can occur.  For more information on setting and adjusting Group Policy settings within Outlook 2013, see here. 
Tip
We have had some users report that setting the following policy to Automatically Approve or Prompt solves the problem.

In Microsoft Outlook 2016/Security/Security Form Settings/Programmatic Security, set Configure Outlook object model prompt when reading address equal to Automatically Approve or Prompt.