Produced Files from the Trial contain the TechSmith Watermark
To remove the official TechSmith watermark from your trial-produced content you will need to enter a valid software key into the application. You can purchase a software key here.

When you start up a production in the trial version of Camtasia Studio you will be greeted with the following image: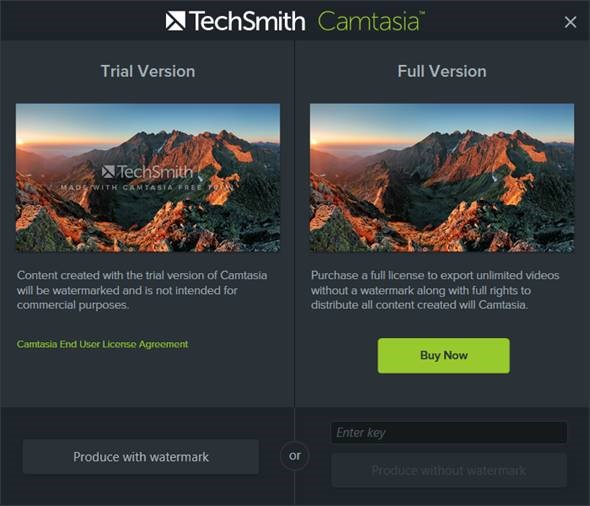 If you already have a valid software key for Camtasia Studio then simply enter it in "Enter Key" field then press the "Produce without watermark" button as it becomes available and Camtasia will activate your paid version of Camtasia and production will begin.
Will the watermark be removed from produced files after activating Camtasia Studio?
They will not. If you produced any projects during the trial period, then the watermark is "baked in" to the produced file. Once you have activated Camtasia Studio you will need to reproduce your existing projects, doing so will produce a non-watermarked version of your projects so be sure to retain your projects so you can reproduce them once you purchase Camtasia Studio.