Problem
Receiving error message:' "Camtasia" can't be opened because it was not downloaded from the App Store. 
Solution
You can right click on the application and choose "Open". Doing this will allow you the option to either open or cancel, from which you can choose open.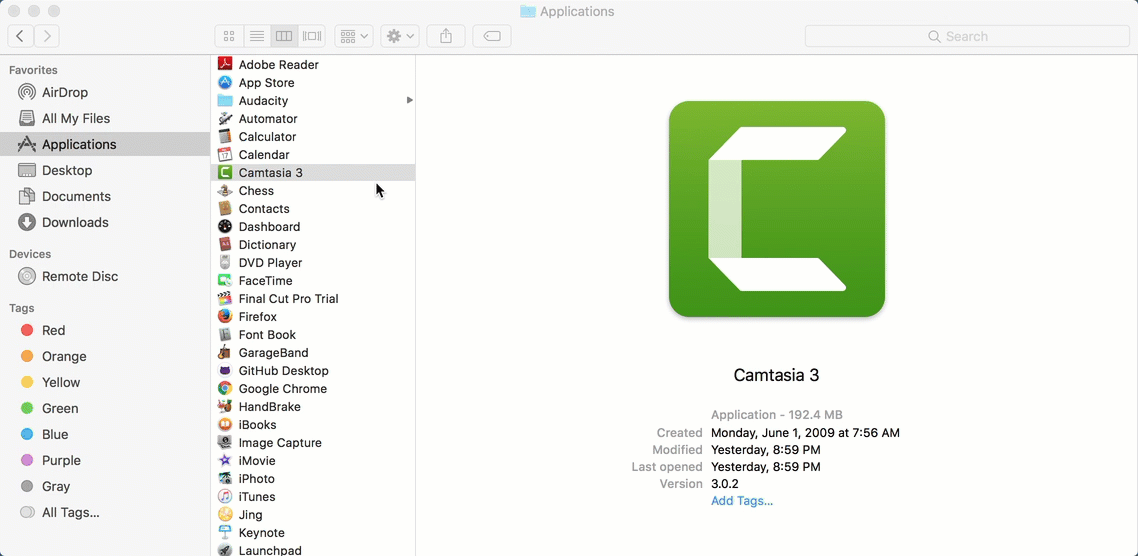 To avoid this in the future, you can go into your system preferences, choose Security & privacy, and under the general tab, choose the option to allow apps downloaded from: App Store and identified developers.