Problem
After recording my screen I don't know where the original recording file is.
Solution
Beginning in Camtasia 9, by default we autosave your recording to the Documents\Camtasia Studio folder.  If you would like to return to the old way of saving your recordings follow the steps below.
In Camtasia Recorder click on Tools > Options > General tab and change the File Options to ask for a file name.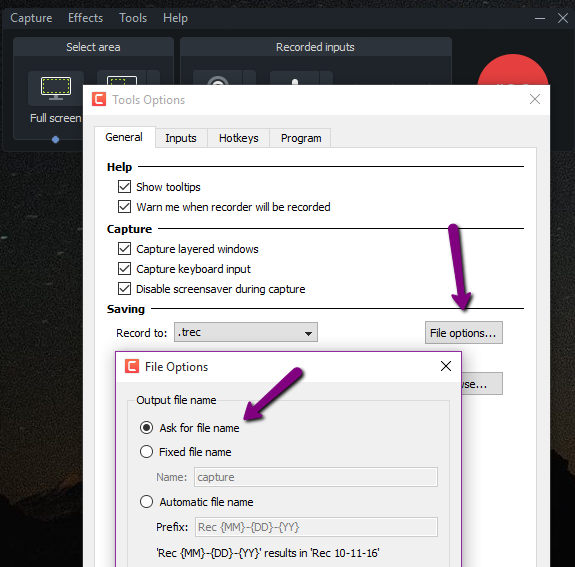 Then go to the Program tab and uncheck this box.