Problem
Attempting to record video results in one (or both) of the following errors: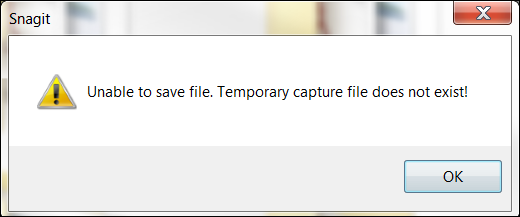 Solution
By default, Snagit will attempt to initialize the web camera even if the web camera is not set to be recorded. This is so the user can quickly toggle between the web camera and the screen while recording. If there is a problem with the web camera, then this can result in the error message above, even if the web camera is not being recorded.
Before trying the options below,
please make sure that you have the latest version of Snagit installed.
You can do this by opening the main Snagit capture window or the Editor and browse to the file menu Help > Check for updates. The update can also be
downloaded manually here. 
Option 1: I do not care about recording my web camera, I just want to record the screen.
In this case, follow these steps to disable the web camera in Snagit.
Open the main Snagit capture window.
Browse to the file menu File > Capture Preferences > Capture tab
Uncheck the option to "Enable Webcam" and Select OK
Close out of Snagit by going to File>Exit Snagit
Open Snagit and try a new recording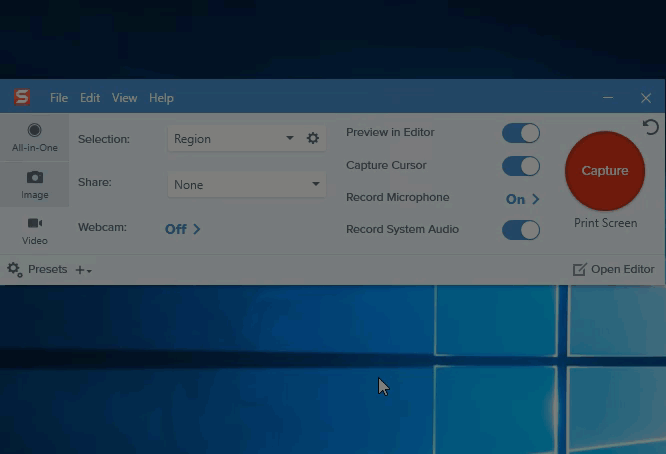 Option 2: Check for updates for Windows
First check to make sure that all Windows updates are installed. Depending on the version of Windows, this can be done by clicking on your Start button and searching for "update" and then running the Windows Update.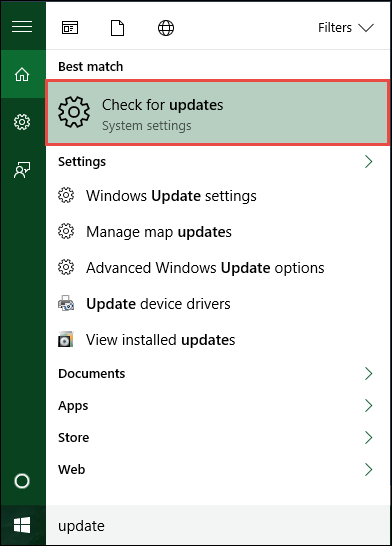 Option 3: Check for updates for the web camera driver
Many times, the built in Windows Update check may not find specific updates for some drivers. We recommend visiting the manufacturer's web site, and searching for your model computer (or camera) to download and install the latest drivers. Below are some of the common support sites.
Option 4: Try a different web camera
If you are using an internal (built-in) web camera, if possible try connecting a USB web camera. Then restart Snagit completely and try it again.
Option 5: Try the camera in other programs
If your camera continues to have problems, try using it in another application on your computer to see if it works properly. If it does not, there may be a problem with the hardware, and the device manufacturer should be contacted.
Option 6: Disable third party web camera utilities
If there are any third party web camera utilities installed, these can interfere with how samples are sent from the camera to Snagit. Try un-installing these utilities, then restart Snagit and try it again.
Still unsure?
Contact our support team by submitting a ticket here! We will do our best to troubleshoot with you to narrow down where the problem lies.