Problem
When starting Snagit, the following error is displayed: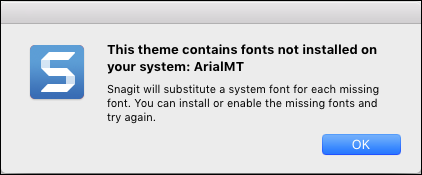 Solution
This error will occur if a font that Snagit requires is disabled on the system. To fix the problem, enable the referenced font using the steps below.
Open /Applications/Font Book.app.
Click All Fonts.
Locate the font from the error in this list.
Right-click the font and choose Enable.