Problem
When importing a PowerPoint presentation into Camtasia, an error message is displayed: "You must have PowerPoint 2013 or later installed."
Solution
This error occurs when running the Click-to-Run or Microsoft Store version of PowerPoint. To determine which version is currently running, open PowerPoint and click File > Account. Under About PowerPoint, the version of PowerPoint will be displayed.
Click-to-Run Version

Microsoft Store Version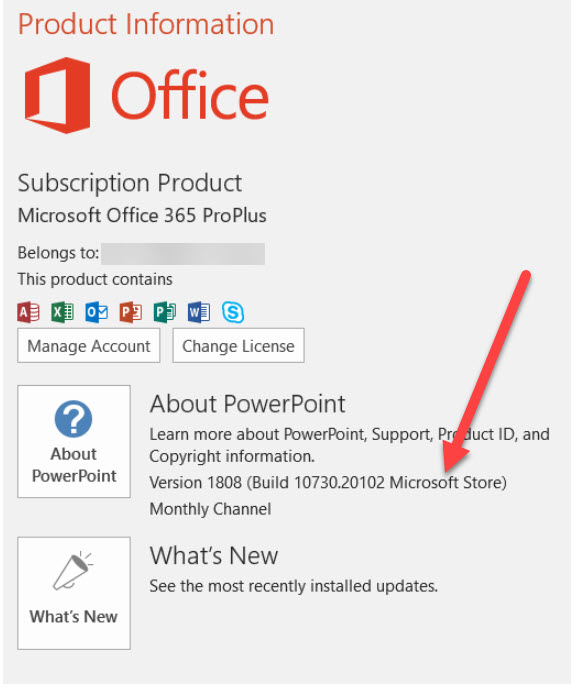 If running these versions, please install the desktop version of PowerPoint.