Problem
When attempting to open your project you get: Error: Cannot open project
*If you are receiving this error instead, "The Document 'yourFileName.cmproj' could not be opened" then please see the following article.
Solutions
Always keep media and project files on a local hard drive and save your projects as a Standalone project
Avoid symbols in file and folder names
If you didn't save your project as a Standalone project, move your media files associated with your project back to their original locations if you have moved them.
If the project can't be opened after importing a media file, try temporarily moving or renaming just that file.
Restore from a backup copy of the project if all else fails:

Right click (Control + click) on the .cmproj you cannot open
Choose "Show Package Contents"
Follow the steps in the following GIF and then go back to the .cmproj and try opening it: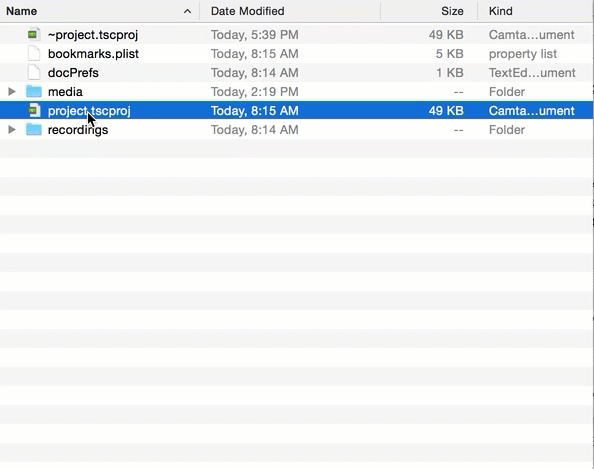 If none of these workarounds seem to resolve the problem, please contact support for assistance.