Problem
When exporting a project from Camtasia for Mac using Advanced Export > Export to MP4 (not Export to Main Concept .mp4), the resulting file shows in Finder as 0 KB.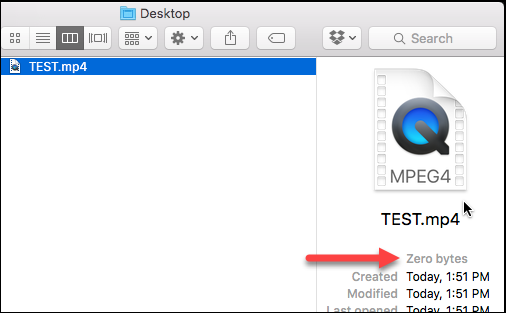 Description
There are a few different things that can cause this behavior.  
Cause 1
The canvas size of the project exceeds a height of 2160.  Camtasia is not currently capable of exporting a file larger than 2160 pixels in height. 
Solution
Open the project, and browse to the menu bar item Edit > Adjust canvas, and make sure that the canvas is no higher than 2160.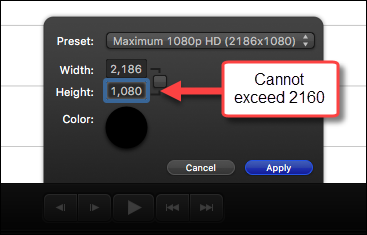 Cause 2
The audio data rate in Advanced Export > Options is below 30 kbits/sec or above 255 kbits/sec.
Solution
Set the Data Rate for the audio between 30 - 255 kbits/sec, or choose the Automatic setting.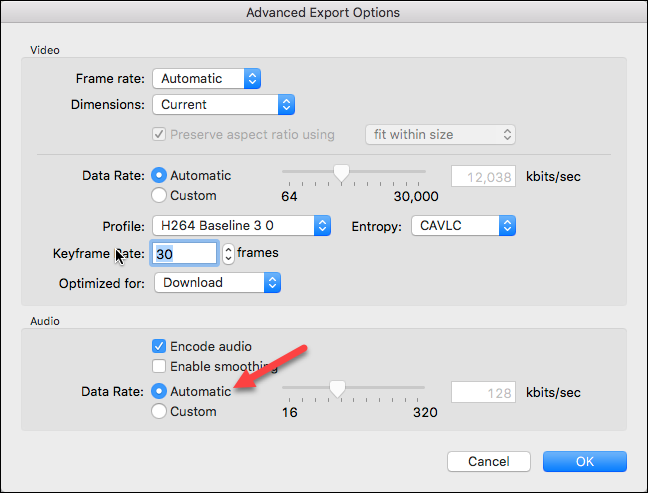 Cause 3
There is a bug in Camtasia for Mac than will cause certain project's to display this behavior, even when neither of the above conditions apply.  
Solution
Change the Video profile in the Advanced Export settings to any of the options with "AutoLevel."