Problem
The exported video from shows as 0 KB in Finder.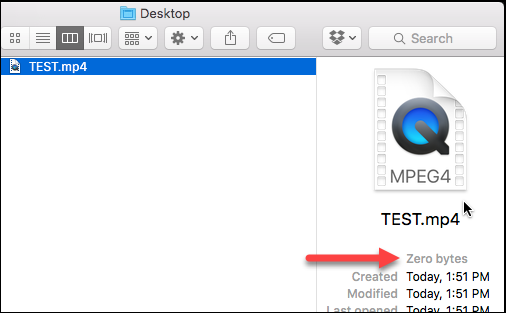 Solution
Reason 1
This can occur if the video is exported with a custom audio data rate below 30 bits/sec or above 255 kbits/sec. To fix the problem, set the Data Rate for audio between 30 - 255 kbits/sec, or select the Automatic setting. Automatic is strongly recommended.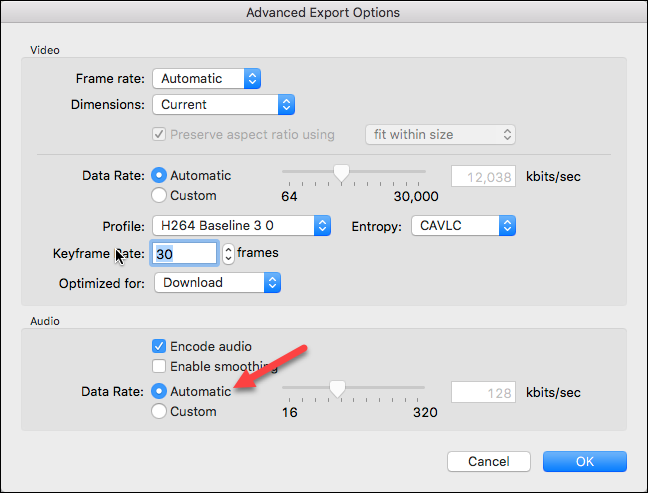 Reason 2
Change the video profile in the Advanced Export Options to select any options containing "AutoLevel."