Problem
When attempting to uninstall Camtasia or install an update to Camtasia, you receive the following error:
Error Code: (350) No action was taken as a system reboot is required.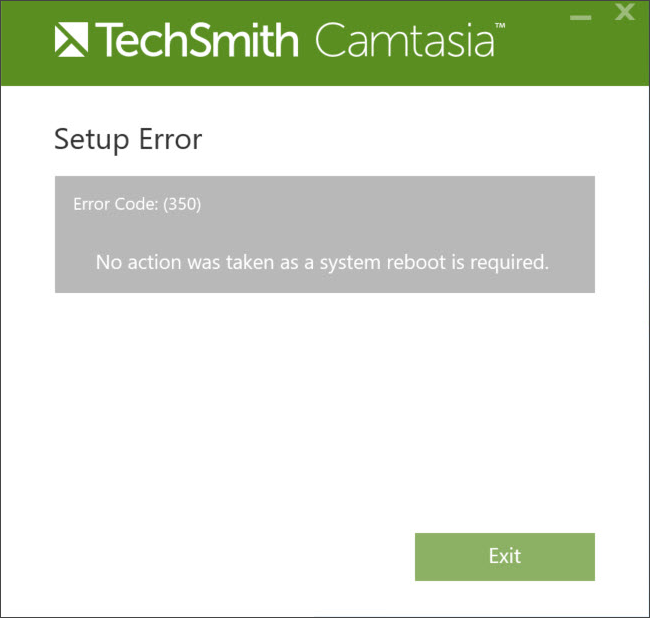 Solution
Download and install this tool from Microsoft. Run the scan, and then restart your computer and attempt to uninstall or update Camtasia.