Please try the options below to troubleshoot common problems with TechSmith Capture.
Audio Is Not Recorded
Make sure the microphone is set to ON prior to recording.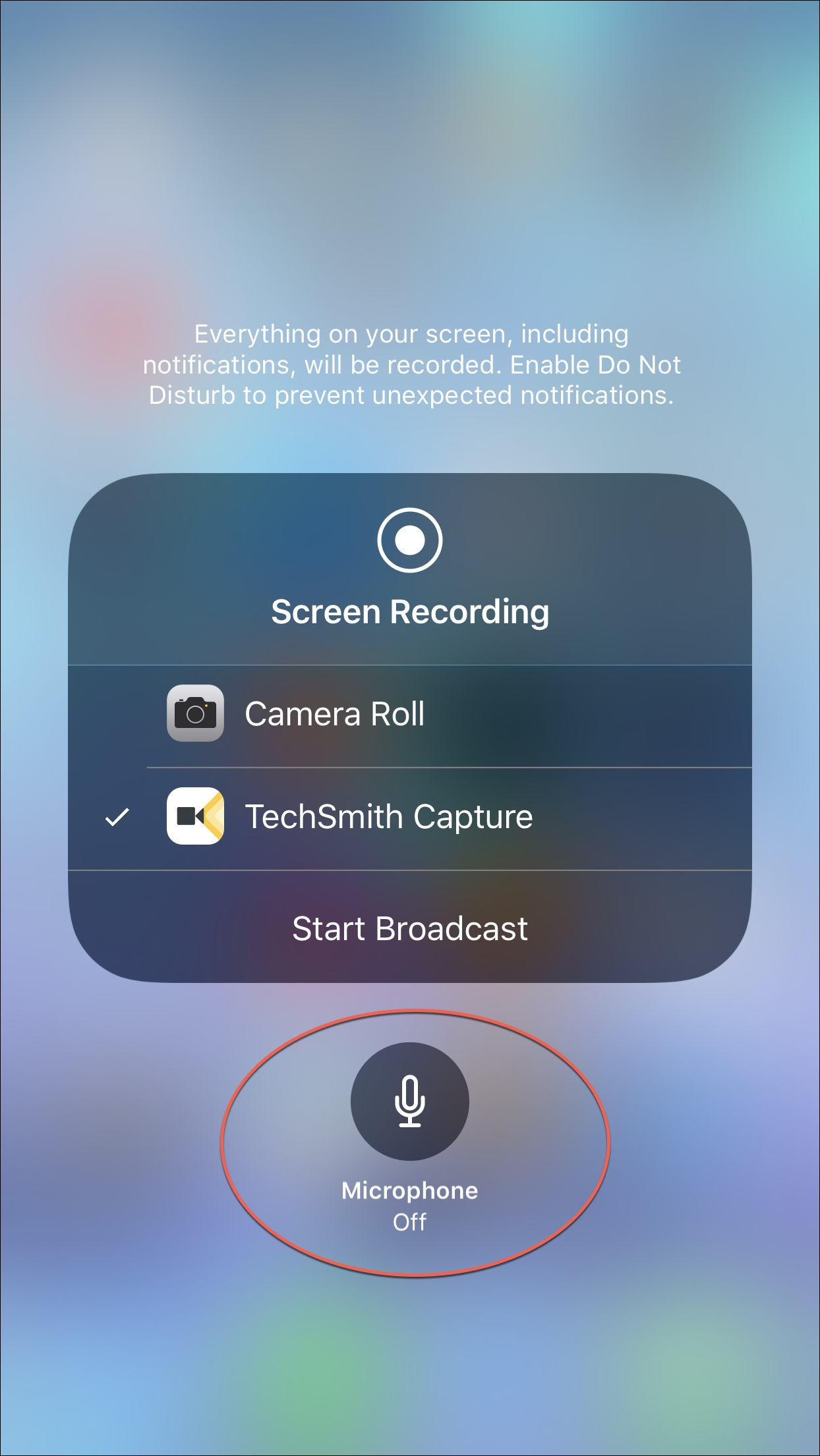 Camtasia only imports the last audio track. If recording with the microphone and the system audio track is empty, nothing is heard in Camtasia. This is a known issue that we hope to fix in a future update.
Recording Status Bar at the Top of the Screen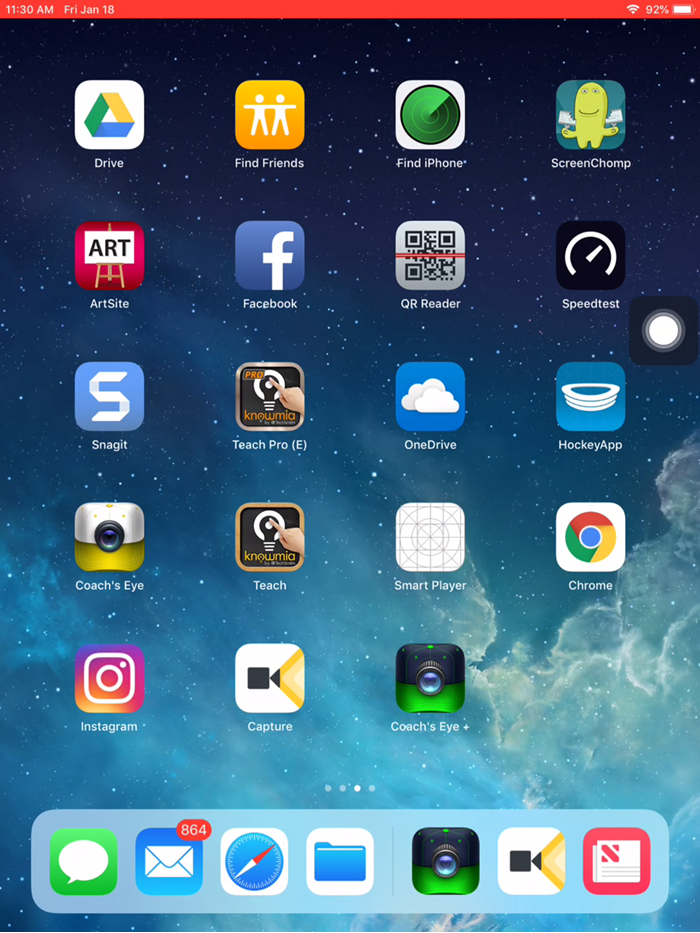 The iOS recorder is visible and cannot be removed while recording. Some options to remove the red status bar are:
Cropping out of the recording in Camtasia.
Inserting the iOS device to Camtasia (Mac). This will record your device without the red status bar showing.
For more information, see this article.
Unable to Send Files from TechSmith Capture to Camtasia
If you are unable to send files from TechSmith Capture to Camtasia, please review the following:
Open Camtasia Project or New Project to send files from TechSmith Capture to Camtasia.
File > Connect Mobile Device to get the QR code. Can the QR code with your mobile device to link the device to Camtasia.


NOTE:

The mobile device and the computer running Camtasia must be connected to the same internet / wireless network.
To confirm the connection to Camtasia, select Edit >Preferences > Partners > Mobile Sharing: On.

If the connection fails, try the following:

Reset router or wireless network by power cycling the modem first, router second.
Check your network or firewall settings.
Unable to Scan QR Code
If TechSmith Capture cannot scan the QR code located in Connect Mobile Device:
The device and Camtasia must be connected to the same network.
Aim the camera on the device at the QR code on the computer screen.
Position the camera so that the QR code is centered within the corners of the scanner on your mobile device or tablet.
QR Code Is Missing
In Camtasia, an error message appears if a QR code cannot be generated.
A QR code may not be generated if:
The network/router is disconnected or needs to be reset.
The specified port is already in use.
If a QR code is not generated:
Check your network or firewall settings.
Connect your mobile device and computer to another network.
Security Software Blocks TechSmith Capture
Third-party firewalls may block TechSmith Capture from connecting to the computer. The articles below have instructions for AVG and McAfee.
Video Not Showing in Capture App
Make sure you are recording using TechSmith Capture. Hold the recording icon from Control Center and choose TechSmith Capture.