Problem
Clicking Share > Dropbox in Snagit on Mac fails and displays the error:
"This app is unable to link additional users because it has been frozen pending review."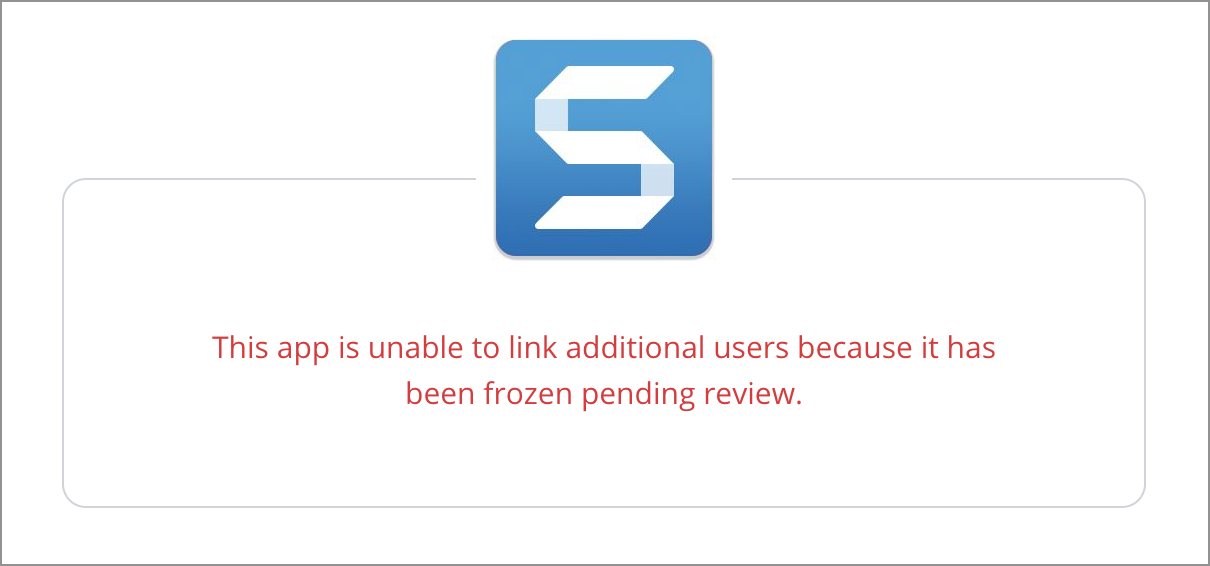 Solution
This is a known issue that is fixed in Snagit 2019.1.0 and later. From the menu bar, select Snagit > Check for Updates to install the latest version.
Workaround for Earlier Versions
Save the image as a PNG or JPEG, and upload the image to Dropbox through the web browser.