Problem
When attempting to open Snagit, the Modify, Repair, Remove option is displayed.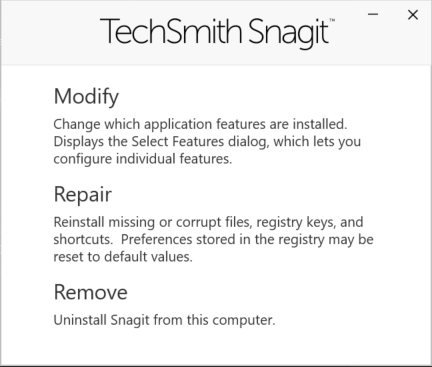 Solution
This error occurs when the Snagit.exe installer file is being opened. This means that the installer is attempting to install Snagit when the software is already installed. The best workaround would be to open Snagit in the TechSmith folder or search option.
Option 1: Locate Snagit in the TechSmith Folder
Click the Windows icon.
Locate and open the TechSmith folder in the menu.

Open Snagit.
Option 2: Locate Snagit in Search Bar
Click the Search icon in the Taskbar.
Type Snagit and open the software.