Problem
After upgrading to macOS 10.15 Catalina or later Snagit only captures the desktop and does not capture any apps.
Solution
First, make sure the latest updates for your version of Snagit are installed. From the menu bar, select Snagit > Check for Updates to install updates.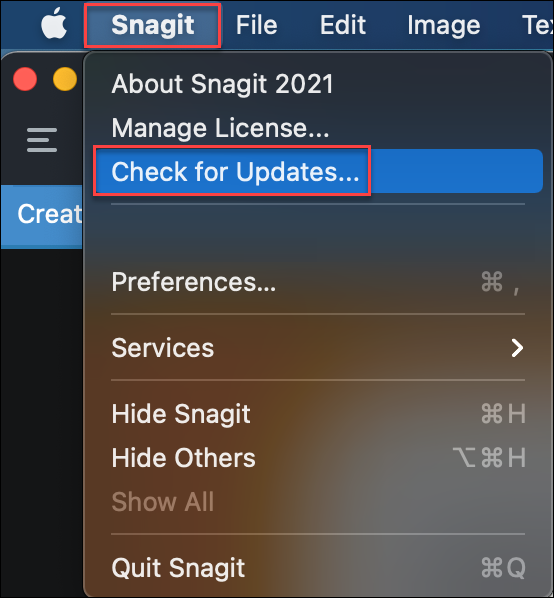 If the problem continues, try the steps below.
Close Snagit.
Open System Preferences > Security & Privacy > Privacy.

Click the Padlock icon in the lower left corner and enter your password.

Select Screen Recording and check Snagit and SnagitHelper (The Capture Window) from the list on the right to grant access.

Try a new capture in Snagit
Any update to macOS may cause this setting to be deselected. If macOS has updated recently and you are experiencing this problem, check this setting to make sure Snagit and SnagitHelper are selected.