Problem
After capturing an image or video, the CPU usage on my computer for Snagit 2020 continues to increase.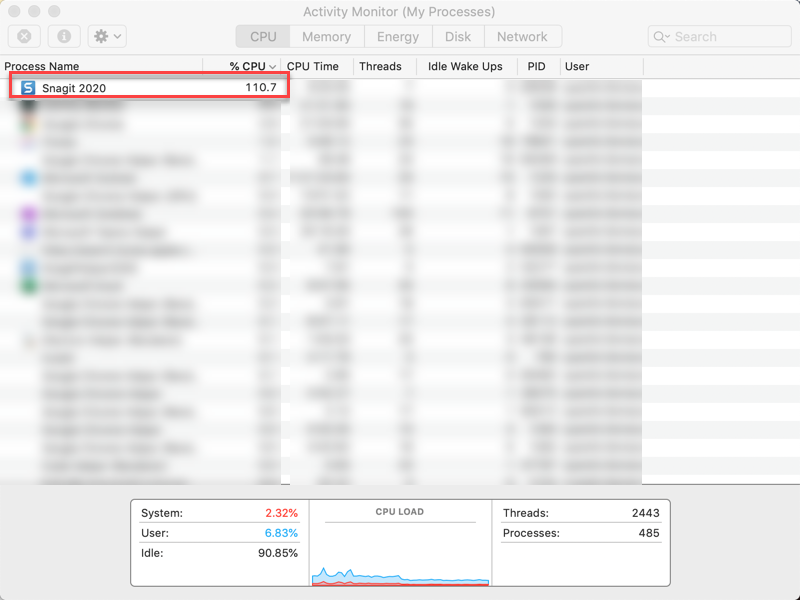 Solution
This is a known issue that we hope to fix in a future release. First, make sure the latest updates for your version of Snagit are installed. From the menu bar, select Snagit > Check for Updates to install updates. If the problem continues, try the steps below.


Open the Snagit Editor.
Look for the yellow Explore Snagit button in the top right corner and click this to dismiss it.

Once the yellow Explore Snagit button message is no longer showing take another capture and verify the issue is resolved.