Problem
When attempting to take a scrolling capture, the scrolling arrows are not showing up when hovering over the content with the cross hairs. Snagit may also not be properly detecting window boundaries.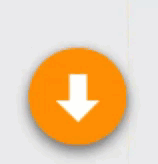 Solution
Third Party Software
Kaspersky Internet Security
Kaspersky Internet Security may potentially completely break the window detection in Snagit, and therefore disable scrolling capture. Currently, the only known workaround is to completely close the Kaspersky process (adding an exception for Snagit usually does not work). This requires navigating to the system tray (usually in the bottom right corner by the clock), and right clicking on the Kaspersky icon and choosing Exit.
Trusteer Rapport
Please see this article for information specific to Trusteer Rapport.
Multiple scrolling areas on a single page
Some web pages may have multiple scrolling areas on a single page. This can potentially lead to Snagit not being able to detect a single scrolling area. In these cases, try the Custom Scroll method.
PDF (Unsupported)
The All-in-One Capture method does not work with PDF readers, we are unable to properly detect the Scroll Bars. When trying to capture, you will not see the Scrolling Arrows for Vertical, Horizontal, or Both, like you would in Internet Explorer. In some cases, opening the PDF in a browser (Chrome, Firefox) will work.
The simplest method for capturing a full page PDF as well as multi-page PDF documents is to use the Snagit Printer. Please use the following steps:
In the PDF Reader, choose File > Print
Set thePrinter destination as the Snagit Printer
Snagit will capture the PDF document and place it in the Snagit Editor
You can now edit the the PDF just like an image and save in any of the formats Snagit provides. If you are unable to use the Snagit Printer, please try using the custom scroll.
If you are taking a Scrolling Capture of a PDF in Adobe Reader 8 and the first page results are repeated, however other pages scroll without an issue, this is an issue with Adobe Reader 8.
Our suggested work around is to download the latest version of Adobe Reader. You can do so at this link:
Get Adobe Reader
Other
There are other scenarios where the scrolling arrows may not appear. In some cases, running Snagit as an administrator can help. To do this,
Close out of Snagit so that it is not running at all. Make sure it is closed by opening your task manager (ctrl + alt + delete) and click on the Processes tab and make sure that Snagit32.exe, SnagitEditor.exe, and SnagPriv.exe are not running.
Navigate to the following location on your computer (where '#' is the version of Snagit being used: C:\Program Files (x86)\TechSmith\Snagit #\
Locate Snagit32.exe, and right click on it and choose Run as administrator
Try the capture again
If none of these suggestions apply, or there are still problems, please submit a
support ticket
with us.