Problem
I received an email stating the following:
Change Password to Protect Your Account
Your TechSmith Account credentials may be at risk based on a security incident on another website. Please reset your password immediately to protect your account.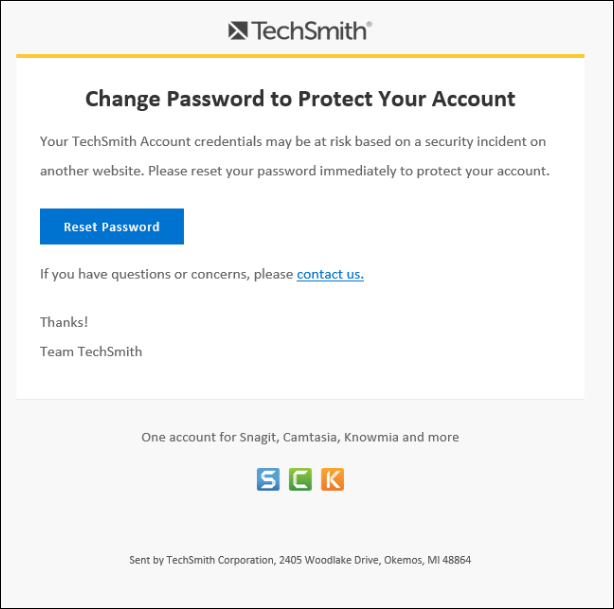 Solution
This indicates you are using a username or password that was disclosed as part of a breach in the past with some other organization or company. Consider discontinuing use of this password, and reset the password here.