Problem
When importing a PowerPoint presentation into Camtasia, an error message is displayed: "You must have PowerPoint 2013 or later installed."
Solution
This error occurs when running the Click-to-Run or Microsoft Store version of PowerPoint.
Option 1: PowerPoint Version
To determine which version is currently running, open PowerPoint and click File > Account. Under About PowerPoint, the version of PowerPoint will be displayed.
The Camtasia PowerPoint Addin for 32 bit versions of PowerPoint 2019, 2016, and 2013 is only supported on Camtasia 2021.0.5 and earlier.
Click-to-Run Version

Tip:
You can have the desktop versions installed and it may still say Click-to-Run. If that is the case, proceed to Option 2.
Microsoft Store Version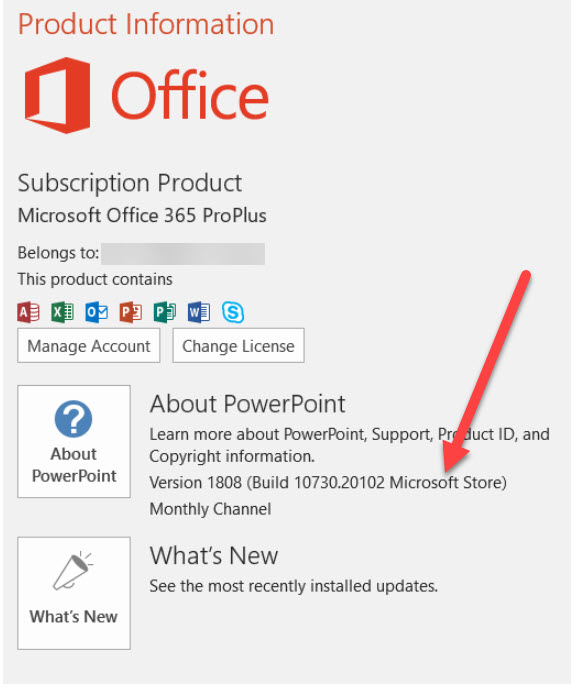 If running these versions, please install the desktop version of PowerPoint.
Option 2: Repair Office
Close Camtasia if it is open and close out of all Office programs
Go to Settings > Apps

Find your Microsoft Office version
Once selected, choose Advanced Options

Select Online Repair and follow the on screen instructions
Open Camtasia and try importing slides again