Problem
Video captions are not appearing on the video when it's played back.
Solution
This occurs if you double-click the MP4 file and not the HTML file. Captions can only be shown when starting the video via the HTML file.
HTML File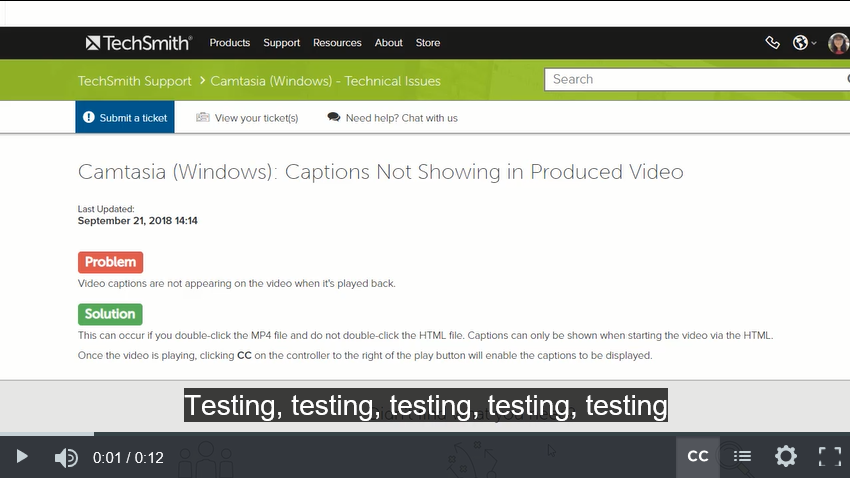 MP4 File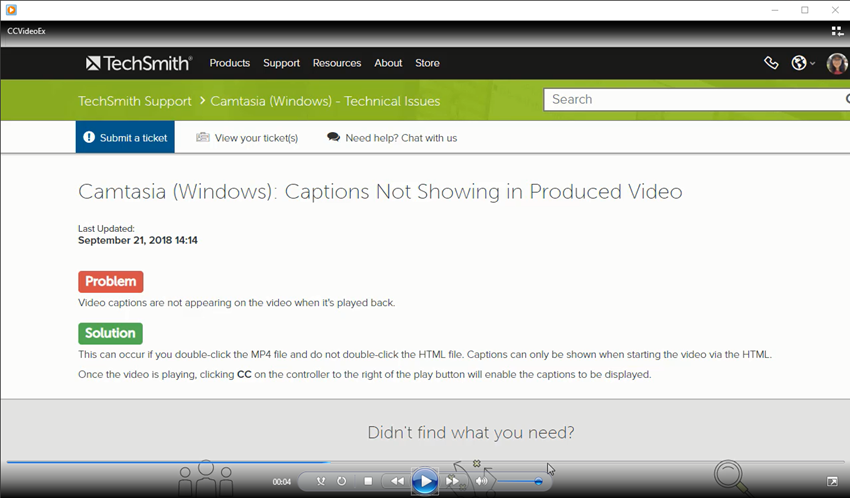 Once the video is playing, click CC to the right side of the play button will enable the captions to be displayed.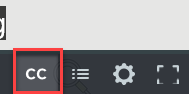 Once the video is produced, it will automatically open the HTML file. If this does not occur, find your saved folder and open the HTML file.