Problem
When zooming in on the timeline too far the audio waveform may show up blank.

Solution
First, close down Camtasia 9 so it is not running.
Click Start and type regedit and hit enter. This will bring up the registry editor.
Browse to this folder.  HKEY_CURRENT_USER\SOFTWARE\TechSmith\Camtasia Studio\9.0\Camtasia Studio\9.0
Once you click on that 9.0 folder in the right hand pane will be many different registry keys. 
Locate the key called "UseHardwareRenderingForWPF". Double click it to edit it.
Change the value from 1 to 0 as shown in the screenshot below and click OK.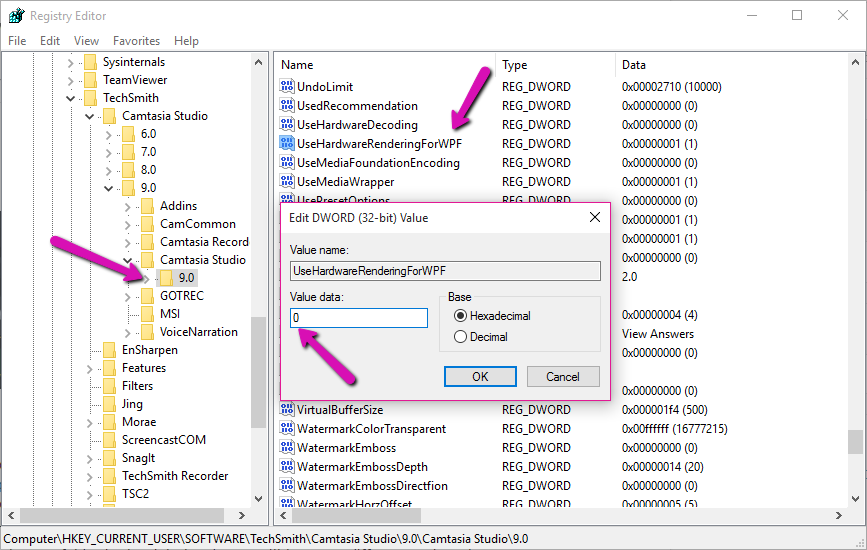 Now restart Camtasia and see how it works.