Problem
After a video has been recorded and opened in the Snagit Editor, the picture only shows the initializing screen, or is black. The audio still plays back, or the cursor movement may still be recorded.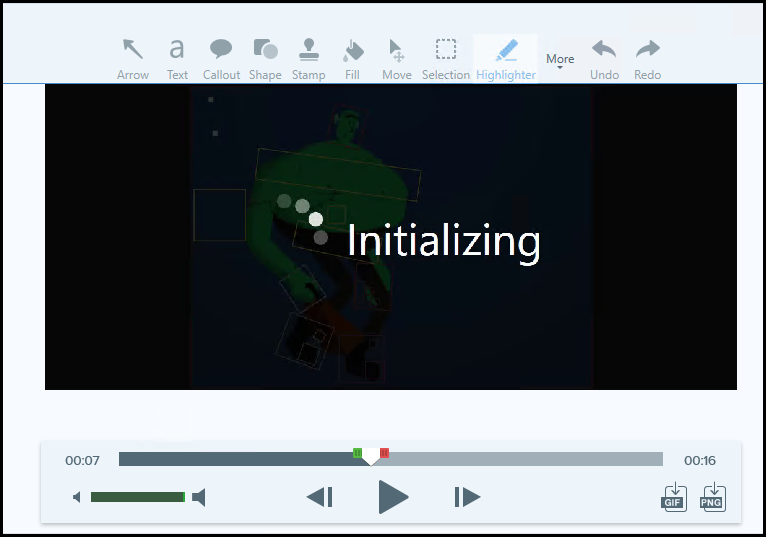 Solution
Please try the suggestions below to fix the problem.
Exit the Capture Window and Snagit Editor. Confirm that they are not running in Task Manager.
Download this zip file.
Double-click the zip file to extract files.
Double-click DisableDxgi.reg. Click OK when prompted.