Cancel Maintenance (Auto-Renew)
To cancel auto-renew maintenance please follow the steps below:
Log in at https://myaccount.techsmith.com with the email address that was used to make your purchase.
Click My Products > Maintenance > Manage Billing > Cancel Auto Billing

Click Cancel Auto Billing to confirm the cancellation.

You still have access to all perks offered by maintenance for the rest of your billing cycle. This only cancels the (auto-renew) portion of maintenance.
Cancel Screencast.com Auto-Renew Subscription
To cancel your auto-renewal for your subscription, in the emailed receipt click View My Orders.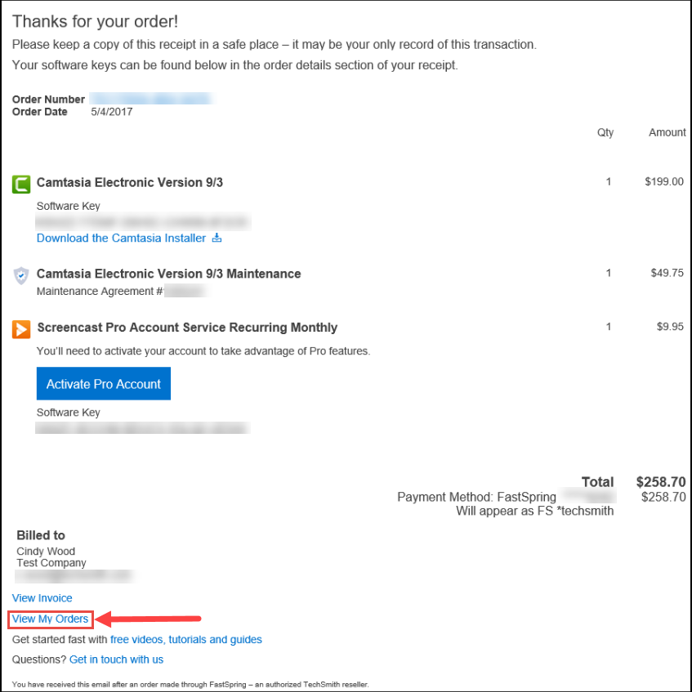 You can also click on View My Orders from the order confirmation page: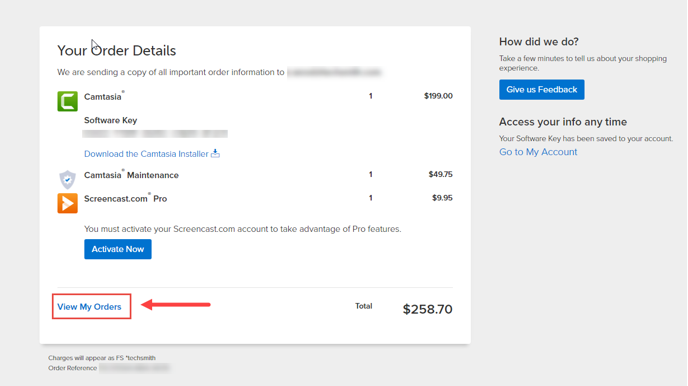 On the next page, enter the email address associated with your account:

An email will be sent to your address from TechSmith Corporation <mailer@fastspring.com> with a link to manage your orders.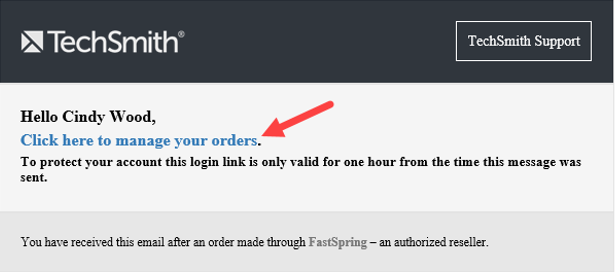 In the Subscriptions tab, click the blue Manage tab, and choose Cancel Subscription.

If there are problems accessing your account or cancelling your subscription, please send a cancellation request to Customer Service.
You will still have access to all Screencast.com Pro features until the end of the billing cycle. After the end of the billing cycle your account will switch to a free account. Be aware that any content on a free account that has not been viewed in over a year will be deleted. See our content deletion policy for more information