What languages are Camtasia and Snagit available in?
See this support article.
If I am a new user who has not installed Camtasia or Snagit yet, where do I select the language that I want to use?
Language selection happens during the installation process.
You can download Camtasia or Snagit from their download pages on any TechSmith site (see all international sites below). Upon installation, a language selection menu appears. Select the language that you wish to use.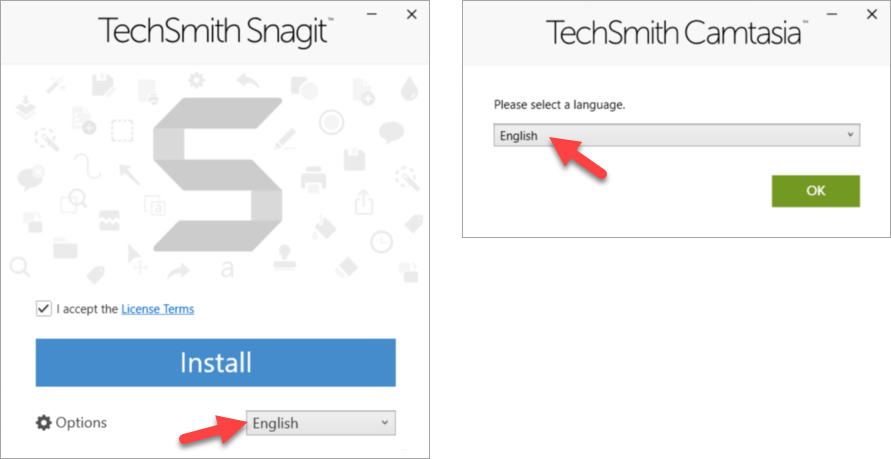 If I already have Camtasia or Snagit installed in one language, how can I change to a different language?
See the support article based on your product and operating system:
Can I use Camtasia or Snagit in multiple languages at once?
No. Right now, you must select one language during the installation process. You cannot switch between languages while using the product. To change languages, see the question above.
Where can I find more information about Camtasia and Snagit in my language?