Problem
When trying to login I am seeing an error stating the following or something similar:
Oops! Something Went Wrong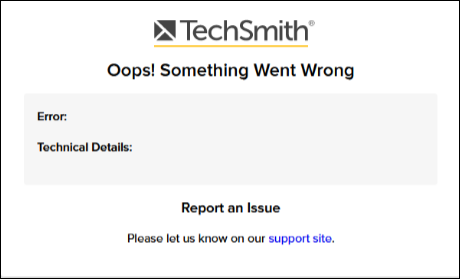 Solution
This indicates an issue with the connection to our website and some solutions include the following:
Change your web browser to a different web browser and then try again.
Clear the cookies and cache of your default web browser and then restart the browser and try again.
Disable your Firewall temporarily to allow the sign in to complete.
Disable any security software which could potentially be interfering.
Contact your local IT team for further assistance.