Option 1: Website Key Lookup
Visit the key lookup tool using the email address that was used to purchase the software.
Login to your TechSmith account. Under My Products, the software key should be stored in the account.
Option 2: Receipts
Purchased from Online Store
The software key is located in Order Details.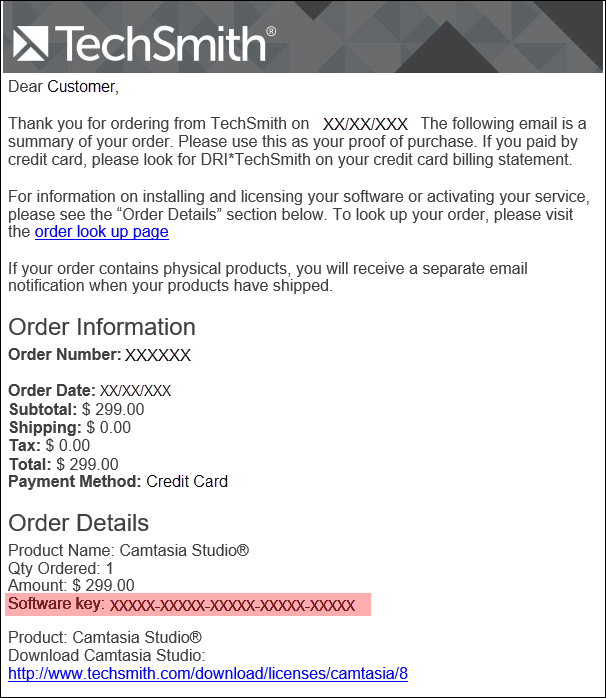 Purchased from Sales Department
The software key is located under the software name (Snagit or Camtasia).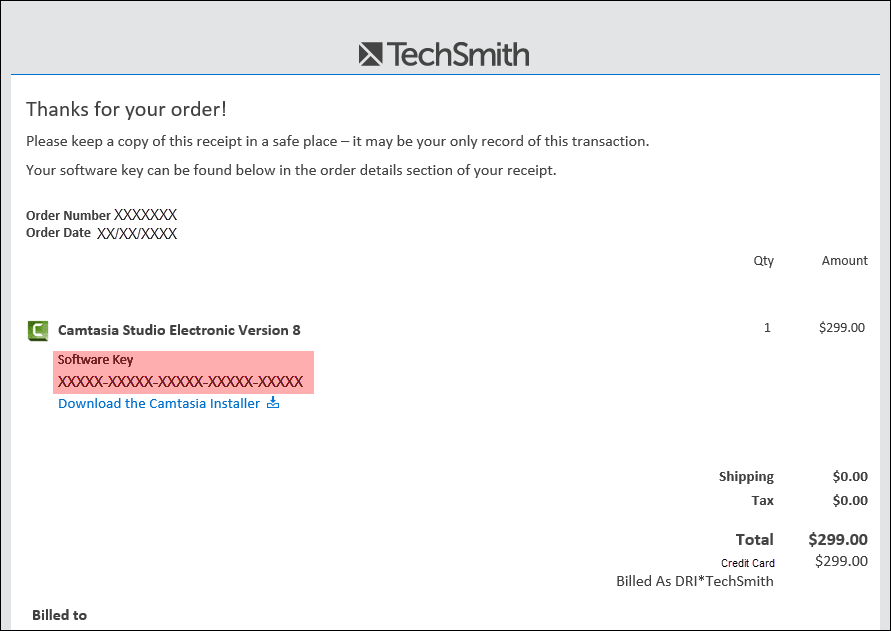 Option 3: Backup Disc
As of December 8, 2015, TechSmith offers backup discs for installing Snagit and Camtasia. However, the backup disc does not include your software key. To unlock the full software, add the key from your receipt or visit your TechSmith account.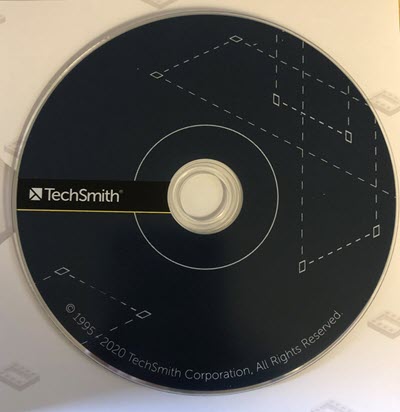 Option 4: Snagit and Camtasia Key Lookup
Find your key directly in Snagit or Camtasia.
If you are unable to retrieve your key through any of the options above, please contact our Customer Service team.