Option 1: TechSmith Account
Login to your TechSmith account. Under My Products you can locate the software below each product it unlocks
If the license key is not stored under My Products, you can click the gray "Find a lost Software Key" button.
Option 2: Locating a key within your receipt
If you have your original receipt you can locate your key under "Software Key" below the product you are looking for (image below):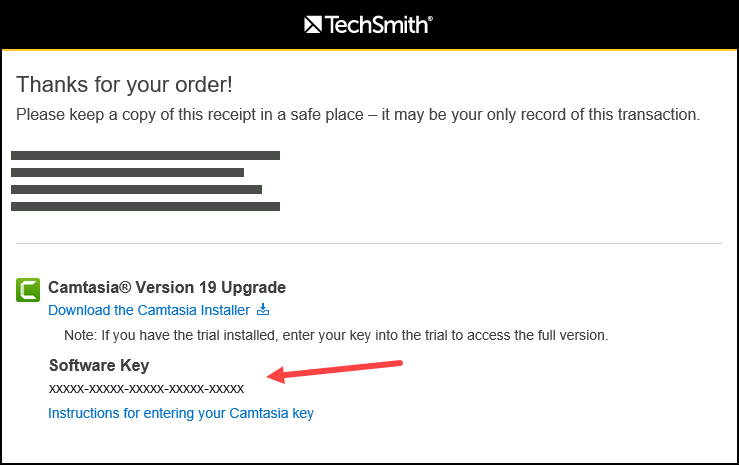 Option 3: Snagit and Camtasia Key Lookup
If you still have the software installed on the original machine, you can find your key within Snagit or Camtasia.
Option 4: Contact Customer Service
If you are unable to retrieve your key through any of the options above, please contact our Customer Service team.